Year 5 2020 - 2021
Mrs Hayes
Mrs Lambert
Hi everyone,
If you didn't watch Britain's Got Talent on Saturday 2nd May, please try to watch it on catch up. There is an excellent magician, called Magic Bones, who pays tribute to Henry Box Brown (it's about 40 minutes from the beginning). Enjoy!
Maths
To support your child's learning during school closures, we're offering you an online version of your child's maths textbook and workbook called Parent Guides. To take up this offer please email the school office with a parent/carers first name and surname, their email address, as well as your child/ren's names and the year group/s that your child/children are in. Please note that this is only available for children in Years 1, 2, 3, 4 & 5.
You will then receive an email from Maths — No Problem! inviting you to create a password and login for your new MNP Hub account.
Once you're logged in, you'll be able to access maths content for your child's year group, along with help guides and lesson support.
Mrs Lambert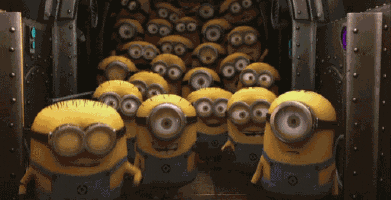 Dear parents and children,
We hope that you are all keeping safe and well. While we are still unable to go to school please continue to complete the work that we have sent home for you. In addition to the packs of work, please try to use the following websites:
BBC Bitesize: https://www.bbc.co.uk/bitesize/dailylessons
Oaks Academy: https://www.thenational.academy/
Both websites are excellent and offer daily lessons for every subject and include explanations, videos and activities to help you learn.
Don't forget the following activities:
Spelling Shed: Use daily to learn and practise your spellings. Everyone has been allocated the statutory spelling lists for Years 3/4 and Years 5/6.
TT Rock Stars: Use daily to learn and practise times tables and division facts up to 12 x 12.
Purple Mash: Continue to work through the coding section. Feel free to try out the different activities available.
KS2 Maths and English 10 minute weekly workout books: Continue to complete one workout in each book daily.
Times Tables Race Books: Use daily to learn and improve the recall of your times tables. You can use this as a race book and try to beat your previous times or you can just use them to help you learn your times tables.
Reading Books: Continue to read as often as you can. You should read your Accelerated Reader books and any of your own books at home. You can quiz on your Accelerated Reader books as soon as you come back to school.
We are all looking forward to seeing you back in school!
The Year 5 team
Class teachers
Mrs Lambert
Mrs Hayes
Class teaching assistants
Mrs Heaton
Mrs Plant
Mrs Skeggs
Other Staff
Mrs Parkhill teaches History and Geography
Mrs Christensen
Homework Details
Reading

– Read daily and complete reading logs. Children should aim for approx. 20 mins per day.
English

– Given on Friday and should be returned by the following Monday
Mathematics

– Given on Monday and should be returned by Thursday
For more information on the maths expectations, click here
For more information on the english expectations, click here
To download the app for our new TT ROCK STARS project, click the image
Useful Websites
Files to Download
Year 5: News items
There are no News items to display
Year 5: Blog items
There are no blog items to display
Year 5: Gallery items
There are no Gallery items to display
Year 5: Calendar items
There are no Calendar items to display